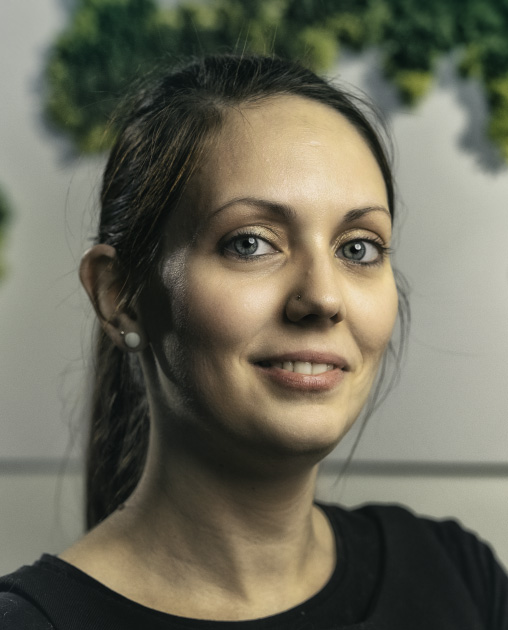 Being a Legal Assistant is, for me, a heartfelt and challenging job through which monotony does not exist. Indeed, the multidisciplinary nature of my missions, I enjoy the versatility generated by the accompaniment of the lawyers in their daily life in particular.
More specifically, at Éléphant Vert, I am responsible for supporting the legal team in the company's commitment to healthier and organic farming. This consists of making a contribution to the creation of tomorrow's world.
Éléphant Vert is a polycultural company, which is a real asset in the exercise of my profession; it gives it an even greater scope.
On a daily basis, we supervise the group's legal issues, provide our expertise to the various entities and departments and provide the best insights thanks to regular legal monitoring in order to carry out our projects and make a success of our collaborations in compliance with the various regulations.
Define the Group's contractual policy and the contracting process
Advise operational staff on issues related to their business and projects (commercial, corporate, competition law, intellectual property)
Assist with or draft contracts, legal memoranda, respond to calls for tenders, general terms and conditions of sale, etc.
Manage the filing and monitoring of intellectual property applications (patents, trademarks, domain names, etc.)
Manage litigation
Establish legal documents
Define and participate in the management of the company's insurance policy
Oversee & ensure legal monitoring
Manage legal restructurings in the case of transfers, acquisitions etc.
Do you have these skills?
Expertise in one or more specific areas (business law, corporate law, insurance, litigation): Intellectual property, litigation, intra- and inter-group contracts, corporate, labor, IT, RGPD etc.
Good understanding and ability to correctly interpret legislation, regulations and case law.
Data analysis capabilities
Negotiation skills
Our different job divisions
Legal Director
Lawyer
Legal assistant