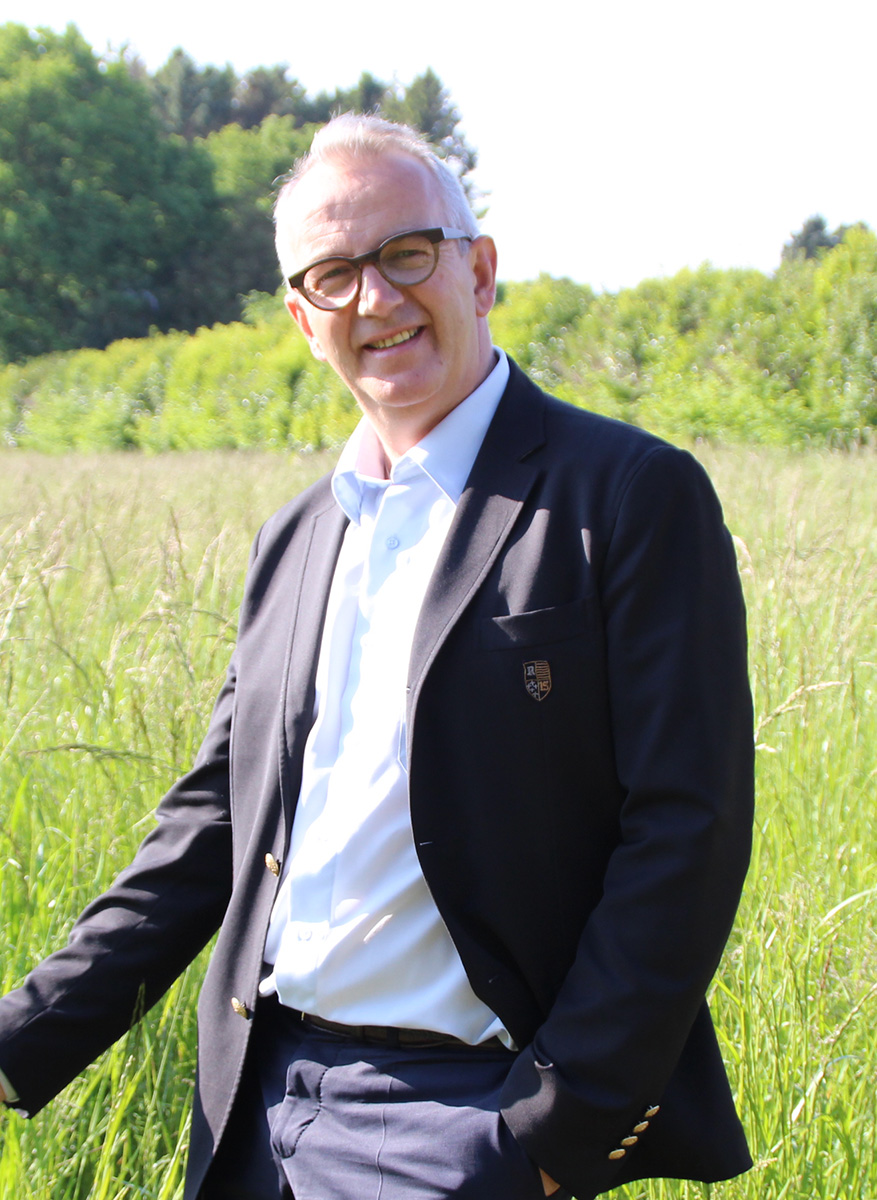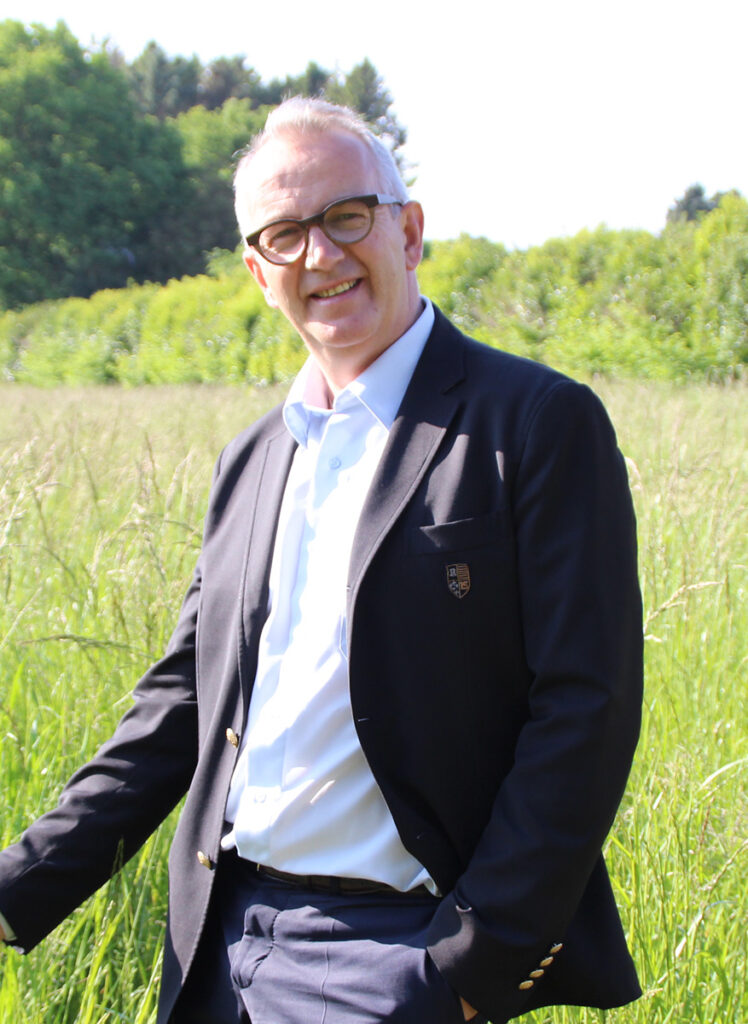 A word from Marc Guillermou
For 25 years, we have been designing, developing and marketing innovative, natural and environmentally friendly solutions.
Their advantage? Natural biostimulation!
Rather than "infusing" the soil and plants with chemical inputs, we propose to stimulate soil life and thus contribute to the optimal development of plants. The interaction of our ranges contributes to increasing the profitability of our customers' businesses in agriculture and landscaping. BIO3G is a company, a market, a project, its customers, people, solutions…
The Bellevigne-les-Châteaux production site
Specialized in biostimulants, this site is installed on a surface of 4 ha and has 25 employees. It manufactures pearled products and has just acquired a new production line.
The production capacity of biostimulants is 10,000 T/year.
It also produces products for animal hygiene, with a production capacity of 10,000 tons per year.
The production site of Salindres
Specialized in biostimulants, the production lines are designed to manufacture corked products with a production capacity of 20,000T/year and liquid products with a production capacity of 1 million liters/year. Also located on 4ha, it has 13 employees.
The site of Merdrignac is the Head office of the company, as well as the R&D site of the group. The laboratory and experimental greenhouse cover 250m². It is here that the new formulae of biostimulants are developed, the particularity of which is the use of algae.
The site of La Bernerie en Retz
With a team of 350 sales advisors, Bio3G continually invests in their training so that they are able to offer the most appropriate solutions to farmers. This is why Bio3G has created this site dedicated to the training of its teams.
Organization et governance
Composed of 400 employees, including 350 sales representatives.
Bio3G is developing on 3 sites.
The management is composed of 3 people who are in charge of the different administrative and commercial services of the company.
On the R&D laboratory side, there are 10 people.
On the production side, there are 38 people.
On the training side, 10 trainers are integrated into the company.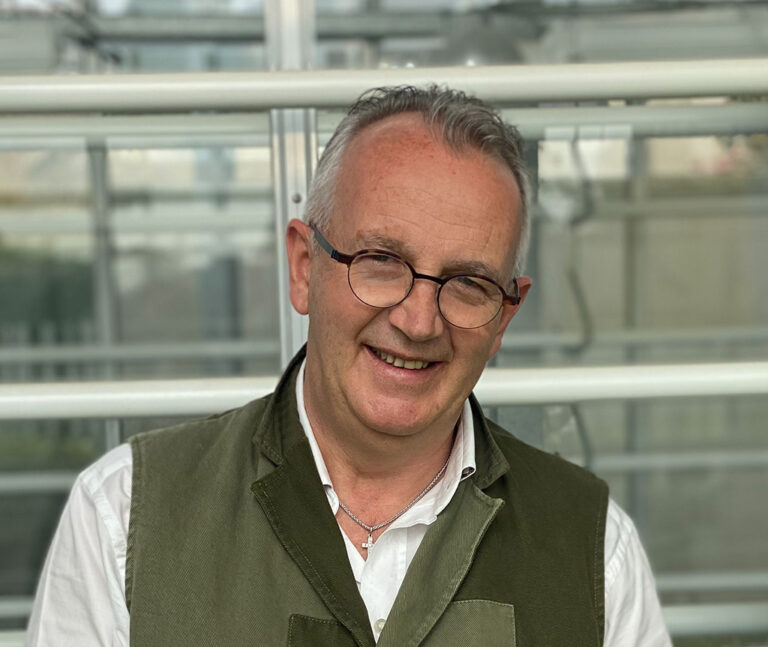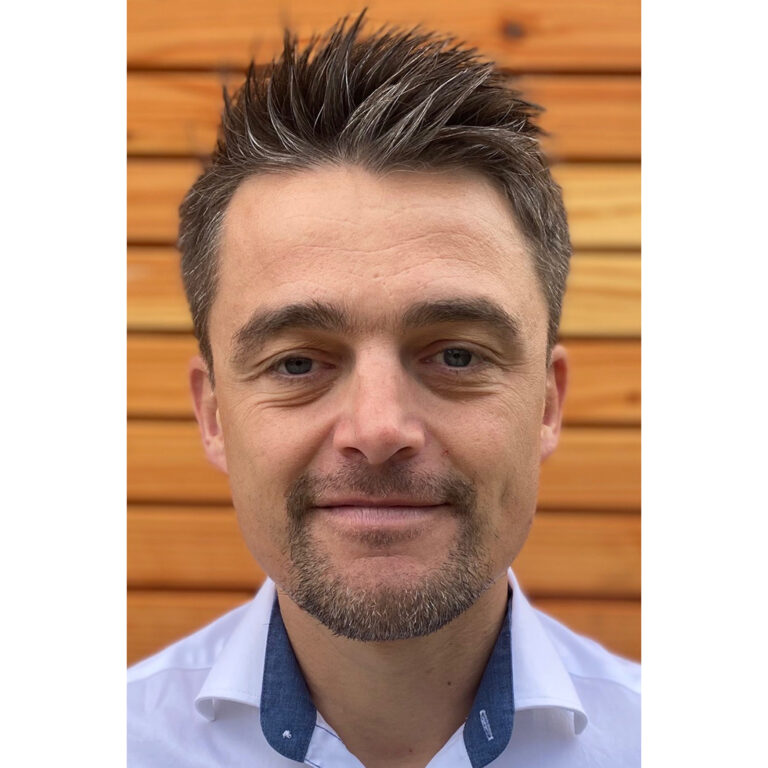 Yoann
Administrative & Financial Director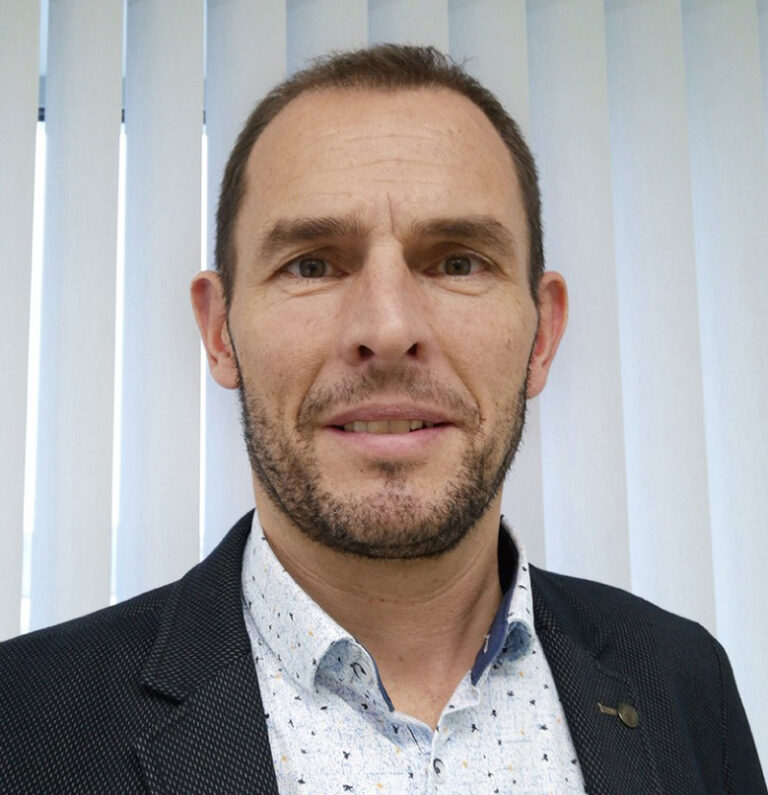 Pierrick
General Sales Manager
BIO3G
Centre de formation
BIO3G
Site industriel Biostimulants
BIO3G
Site industriel Biostimulants
Show countries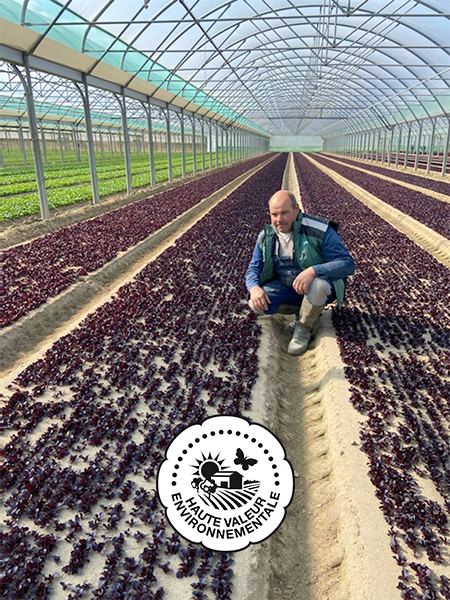 Serge et Valentin
Market gardening
GAEC Quentin Reville (50)
User since 2018. ACTIV TONIC®, ISOTONIC B®, MICRO plus TONIC®, ORGA + TONIC®. Market gardening. The market garden of Mr. Quentin is composed of 15 ha of leeks, 5.8 ha of lamb's lettuce and 5.5 ha of young spinach and arugula plants.
"Partners since 1999 on the family farm, we use part of the BIO3G range on lamb's lettuce, young spinach shoots and leeks.
ACTIV TONIC® and ORGA+TONIC® are used on lamb's lettuce at a rate of 1 t/ha. ORGA+TONIC®, split in 3 passes/year, has allowed to increase the M.O. rate from about 0.8-1 to 2.5% in 5 years.
"ACTIV TONIC® allowed us to have a more homogeneous and quantitative sprouting. The combination of the two products has enabled us to significantly increase our yields by + 1 t/ha/year in lamb's lettuce under glass".
MICRO plus TONIC® is used in greenhouses in leek nurseries before tillage. It is also used on lamb's lettuce at 1 kg per pass, i.e. 5 kg/year. For spinach grown in the field, MICRO plus TONIC® is used to prevent melting.
"With MICRO plus TONIC®, we save 8 days to plant the second crop after destroying the residues of the first spinach crop.
ISOTONIC® is used on leeks in 3 passages to reinforce photosynthesis and develop the root system.
"We are satisfied working with the natural solutions of BIO3G, especially with the HVE3 standard that we have. Follow-up and confidence in our technician are suit us perfectly to date ".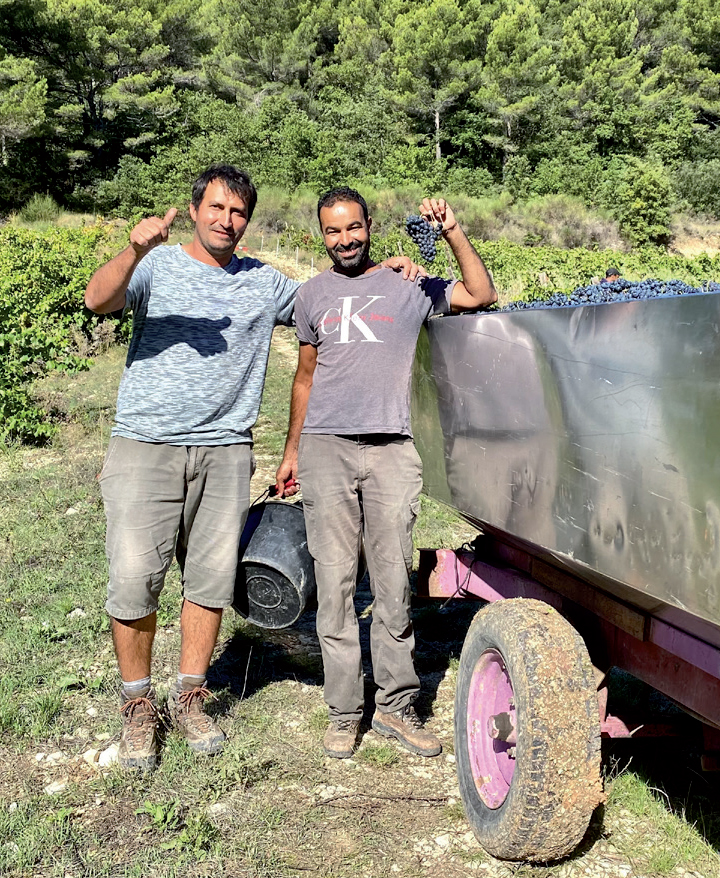 Frédéric Meffre
Vinyard
Domaine Fontaine des Fées in Séguret (84)
"Following the application of Orga B Mix®, my soil seemed softer (supple), the vines had no deficiencies and the old wood was beautiful when pruned (good vigor).
Following the application of the foliar program, in order to restart my vines, I was able to observe a good restart of the plant in homogeneity and I obtained very satisfactory yields for the year 2021, however complicated it may have been following the frost. We had a loss of only 15% compared to the classic yield. For me, these products are very effective and I benefit from a very good on-the-ground customer follow-up.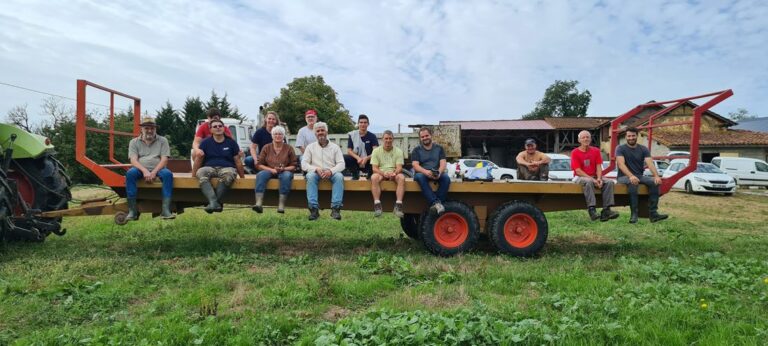 Fabrice Lestoc
Prairie - Corn
User since 2018. MEGA TONIC®, ISOTONIC®, ALGO+TONIC®, RHIZEO TONIC®.
Breeder and cereal farmer, Mr. Fabrice Lestoc raises Salers cattle in Troncens in the Gers. He also has a feeding room for ducks. Mostly on boulbène, the pH of the soil is acidic. The objective is to work on the assimilation of elements and the balance of the soil. Fabrice Lestoc has been a user of BIO3G solutions since 2018, both foliar and solid on all types of crops.
The first results were observed with MEGA TONIC® on grassland, where he noticed more vigor and better tillage, as well as an improvement in forage quality. On more acidic plots, M. Lestoc uses CALCI TONIC PERLÉ®. To enhance the value of dry corn, ALGO+TONIC® has demonstrated a convincing anti-stress effect. In 2021, the latest addition, RHIZEO TONIC®, will be tested on corn.
The GAEC hosted a profile on September 24, led by a BIO3G technician, where 8 farmers from the area made the trip. After having exchanged on the heterogeneity of soils, the EV group followed up with a collective monitoring of RHIZEO TONIC® on corn. The results were very satisfactory, showing both better emergence and greater cob weight. A better homogeneity was also noticed. Mr. Lestoc is delighted with this partnership and is looking forward to continuing with BIO3G.
And receive our news every quarter. Innovations, seasonal products, crop advice and commercial animations for an efficient and sustainable agriculture.
Your email is only used to send you our newsletters. You can use the unsubscribe link in each email at any time. To learn more about the management of your data and your rights, you can consult our Privacy Policy
Your email is only used to send you our newsletters. You can use the unsubscribe link in each email at any time. To learn more about how we manage your data and your rights, you can read our Privacy policy.