Give meaning
to your work
Developing positive environmental impact
Accelerating the diffusion of biosolutions for sustainable agriculture
Commit to a company that meets the UN's sustainable development goals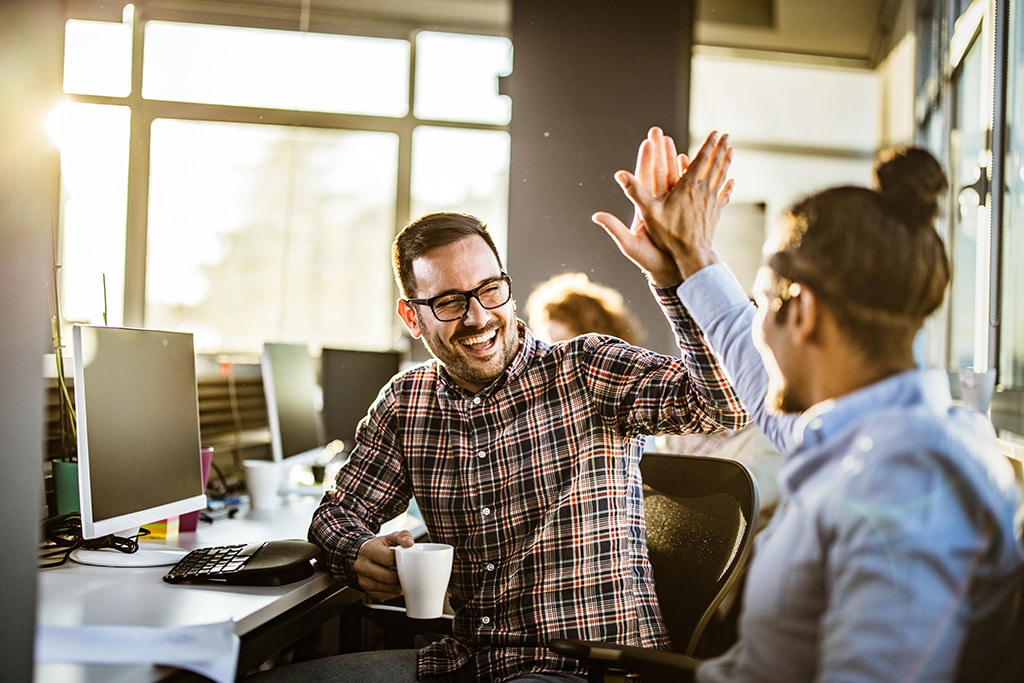 Since its creation, the Éléphant Vert Group has been committed to developing its human capital, an essential component in fulfilling its mission in an optimal and sustainable manner.
Aware that our success is based, above all, on the know-how of our teams and a constructive social dialogue that fosters a serene work environment, the HR policy of the Éléphant Vert Group is based on 4 axes in all our subsidiaries:
Integration
Training
Professional development
Quality of life at work
Talent
Development
« Commited, high-performing and high-potential employees »
Managing the Group's talent is a real priority and can be expressed in a variety of ways: assessment systems, managerial courses, specific international assignments, professional development and remuneration.
Opportunities and initiatives


« Variety and richness »
Within the Éléphant Vert group, your career will be built on a diversity of experiences : diversity of people, professions and countries.Everyone can apply for internal recruitment and have a varied career locally or internationally,in oursubsidiaries or in developing countries.
Equality and diversity


« Large-scale inclusion »
The Éléphant Vert Group places fundamental principles of diversity at the heart of its HR policy, both through its international locations and through local diversity. Moreover, we ensure that there is parity between men and women in our teams and in the respect for equal pay for work of equal value.
Quality of life at work


« Work-life balance »
The Éléphant Vert Group favors flexible working conditions and a healthy work environment for a good work-life balance.We encourage our employees to have extra-professional interests and activities, some of which are supported by the management committee.
Modernity & adaptability
« Open-mindedness and opportunities »
The pioneering spirit of the Éléphant Vert Group is also expressed in the human resources management ethic. The French subsidiary has included working from home in its philosophy since its creation in 2018. The African subsidiaries guarantee career follow-up. Each subsidiary is constantly adapting its operations to meet the country's societal expectations.
Training


« Grow and improve »
Training is an integral part of our corporate culture. Every employee, at every level, is aware of the need to continuously improve their knowledge. It is essential to be determined to learn in order to be employed by the Éléphant Vert Group. All requests for training are considered in each of our entities, according to the resources available in the country concerned or in the region.
Managerial Culture


« Proximity, transparency and goodwill »
Eléphant Vert works on managerialrituals in order to include everyone in the business project, working closely to the right meeting points. To optimize our organization, we use a number of tools such as 1to1s , regular feedbacks , annual appraisal interviews , business seminars , intra-groupmorning meetings, etc
The Serris headquarters
The Serris headquarters is a place where corporate teams work together and is designed around the company's philosophy of autonomy and nomadization.
Open spaces, quiet areas, closed offices and meeting rooms are provided to allow monthly meetings for all employees, even those teleworking, as well as a comfortable daily work.
It provides a bright, colorful, accessible place that comes alive with workshops or events in the cafeteria, where foosball tournaments sometimes spontaneously break out.
The Greenbiz headquarters
Located in one of the highest towers in the modern and active area of Anfa, the offices of our Moroccan subsidiary are functional, open and efficient.
The group's finance, IT and communication teams are grouped together there and enjoy meeting over a good meal in the park or its surroundings.
The Lipofabrik R&D site
Located in Lesquin, near Lille, our R&D laboratory houses our engineering teams. It provides a highly technological environment, in resolutely modern and recently-built buildings. Located in the Polytech Lille area, this site is at the heart of Lille's research and has a resolutely start-up spirit.
The Meknes headquarters
Offices, quality control laboratory and production sites of amendments and micro-organisms, the headquarters of EV Morocco in Meknes is characterized by two qualities: its location in the heart of Moroccan agricultural life (training centers among other things) and by its original design. In this EV site, local artists are allowed to express their vision in agroecology.
Talents
For the 10th anniversary, the employees of EV participated in a photo contest. The theme was "Our Values". By putting our mascot « Verdy » on stage, each person had to argue the reasons for their choice. Here is the big winner among more than 100 photos, the legal team corporate.. Just like our group: modern, natural,close, enthusiastic and creative. modern, natural, close, enthusiastic and creative.
At EV, our values are embodied in each one of us. Some employees testify to those that speak to them the most and how they embody them on a daily basis. At EV, everyone has the freedom to choose and to take their own initiatives so as to build the DNA of our group together.
"*" indicates required fields
The information collected above will be used to process your request In accordance with the French Data Protection Act and the General Data Protection Regulation (RGPD), you have the right to access, modify, delete and to object to the processing of your personal data. To learn more about how we manage your data and your rights, you can consult our Privacy Policy