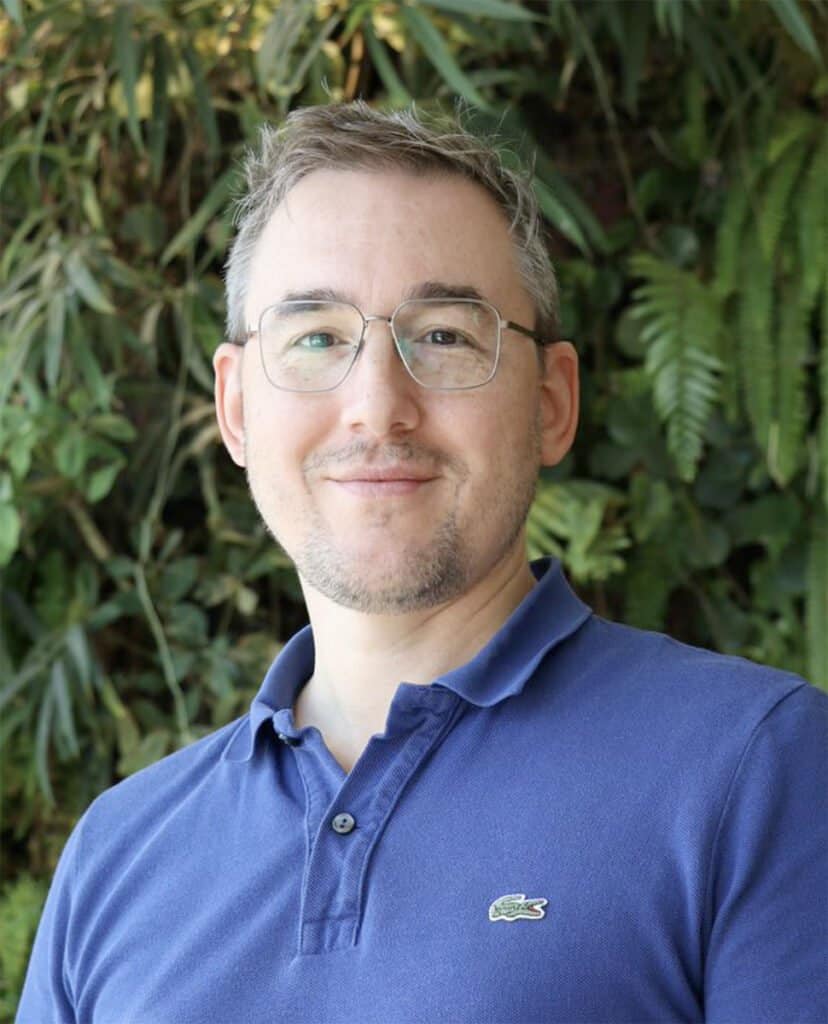 What drives me every day at EV is contributing to a concrete project that makes agriculture and more generally society, evolve towards a more sustainable future; and all this within the framework of an entrepreneurial adventure: the company at the service of society! As the person in charge of strategy, I work in a transversal way with many people, departments and subsidiaries.
My line of conduct: Keep in touch with the field and the realities of farmers.
My satisfaction: To evolve in a benevolent and efficient framework, with flexible teleworking that has become a normality whilst seeing concrete results at the end.
In our business, we strive to have a 360° view so as to capture trends, identify relevant technological gems and understand the needs of end-users in order to build, with our R&D and industrial departments, the product offer best suited to the needs of optimizing agricultural yields and to society's expectations of protecting our land for future generations.
Define the EV product-offer strategy.
To be a player in the development of the product portfolio and crop itineraries at a global level and locally with our subsidiaries.
Build product ranges and manage their performance.
Optimize product life cycle in collaboration with internal departments.
Ensure the relationship with strategic suppliers by involving the sales departments.
Develop corporate and commercial communication tools.
Support the sales departments in the management and animation of sales.
Ensure and disseminate a competitive intelligence of the market players.
Do you have these skills?
Strategic vision
Market analysis
Marketing skills (positioning)
Product development (positioning, communication and marketing tools)
Project management
Communication skills
Negotiation
Building, optimizing and managing a budget
Knowledge of the agriculture sector, agronomy or biosolutions.
More specifically for our regulatory services: autonomous management of regulatory and product approval files.
Knowledge of market regulations.
Our different job divisions
Marketing & Regulatory Director
Director of Strategy
Biocontrol market manager
Biostimulant Market Manager
Regulatory Affairs Manager
Marketing Manager